01、企业简介
  Company Profile
  圆周率软件科技专注于全景影像和立体视觉成像的核心算法技术研发,是中国最早投身嵌入式全景+3D立体视觉算法研发的团队之一。公司凭借着在嵌入式多目融合和多传感器混合视觉领域的十多年技术积累,成为行业中慢速自动泊车感知领域全景+3D融合算法的领军企业。圆周率车载360°环视系统(AVM)及AVP泊车三维渲染系统解决方案目前已与国内外多家行业标杆车企达成长期战略合作,前装上线超百万台口碑车型。圆周率科技同样在数字孪生和VR相机领域不断革新技术并开创优质的解决方案,与全球合作伙伴共同开拓美好生活蓝图。
  Shenzhen Pi Software Technology is a company dedicated to bringing new values to customers, communities, and business at large, through research and development of panoramic technologies and hardware. "Labpano" is a registered brand of the company. Established in 2012, Labpano is one of the earliest brands focusing on research of panoramic technology and has been the world's largest panoramic algorithm provider. Leveraging its strong technology and solution experience, Labpano entered smart hardware and 5G market in 2017.
  In 2019 Labpano launched Pilot Era, the world's first professional panoramic camera integrated with a touchscreen and an embedded smart OS, enabling standalone and seamless 8K live streaming with a single tap. In 2020 Labpano launched a new generation 360-degree panoramic camera, Pilot One, and the world's first solid IP68 waterproof panoramic camera, Pilot Lock. In October 2020, compact hardcore device Pilot One (EE, enhanced edition) with IP65 rating rolled out. In 2021, Labpano brought out the high-performance 8K indoor live streaming camera-Pilot Insight, and the upgraded v2.0 Hawkeyes remote management system, empowering new requirements in the field of panoramic live streaming and security monitoring.
  Labpano strives to create reliable products and efficient and applicable solutions integrated with cutting-edge technologies, to help more organizations expand their business boundaries with revolutionized methods. It also hopes to empower more individuals to explore and experience the possibilities in future lives, by involving themselves in the creation of next-gen visual content, with its easy yet powerful products.
  We believe that starting from 5G, panoramic visual content will change business format from inside out and become the new catalyzer for growth, as well as a tool that plays a key part in everyone's life. In this new era, Labpano is eager to work with partners across fields, to facilitate the future development of imaging industry, and bring about exciting changes for business and society with VR technologies.
  了解更多,欢迎登录:https://www.labpano.com
  02、产品展示
  Product Display
  Pilot Era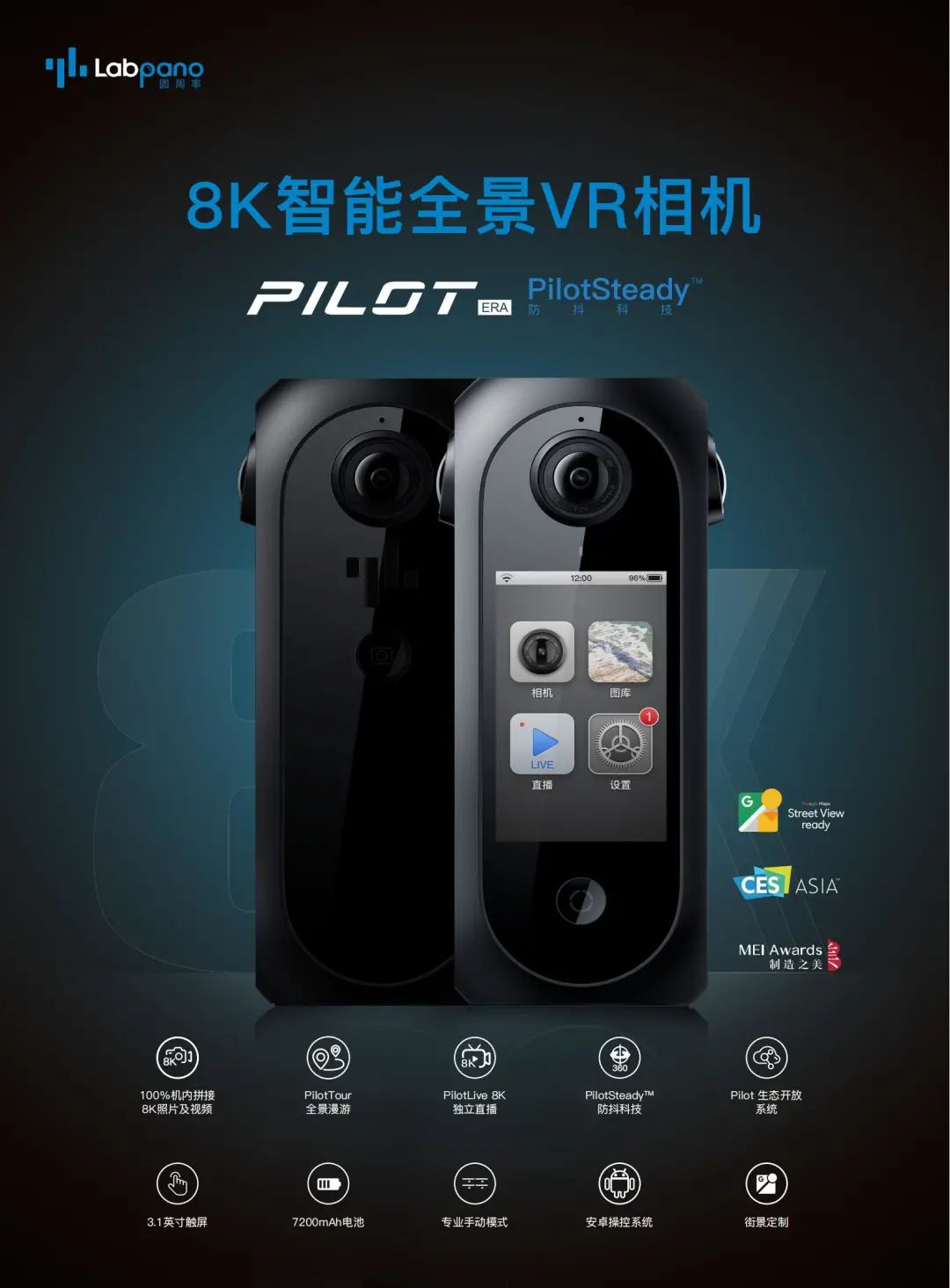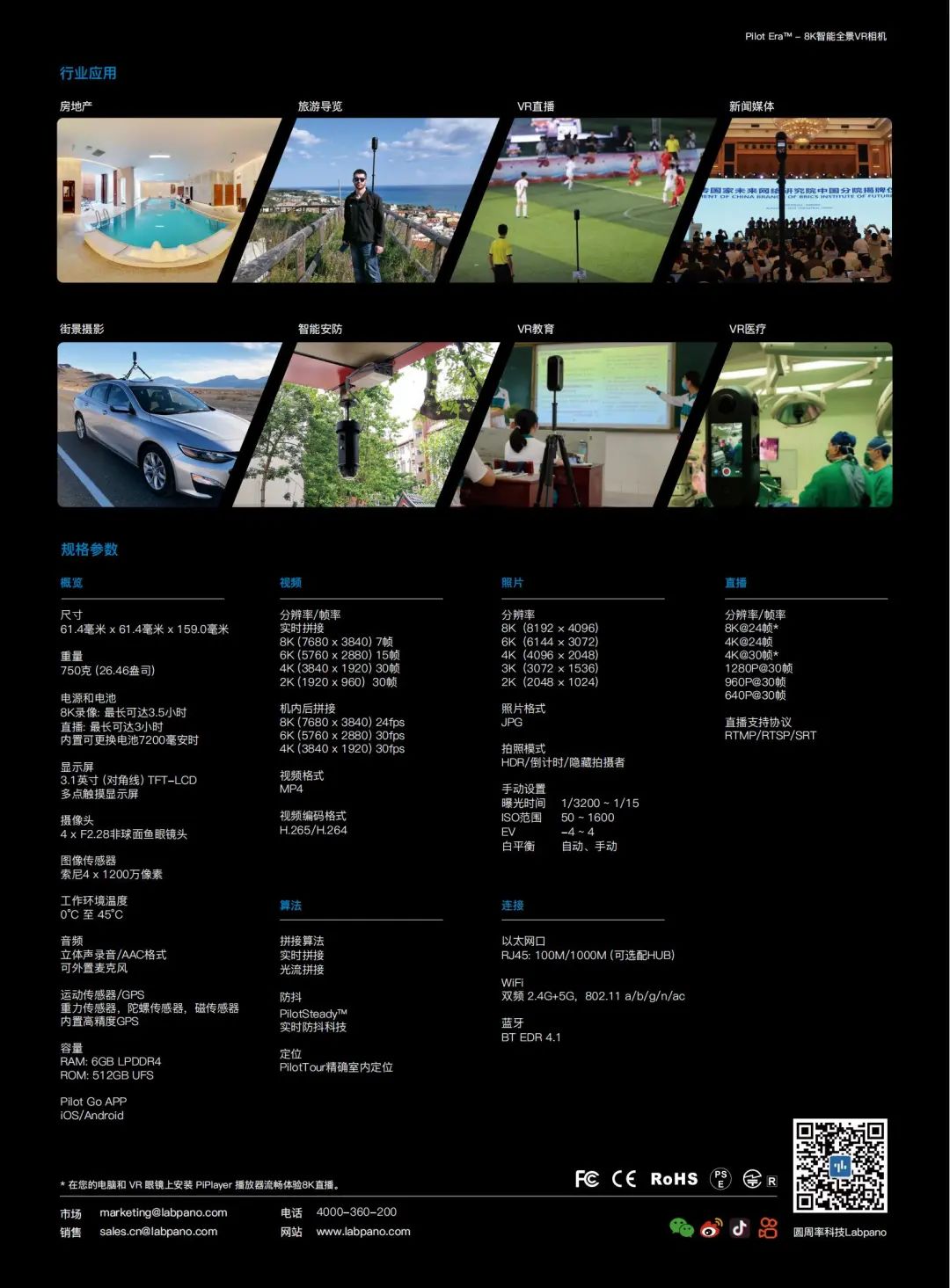 Pilot Lock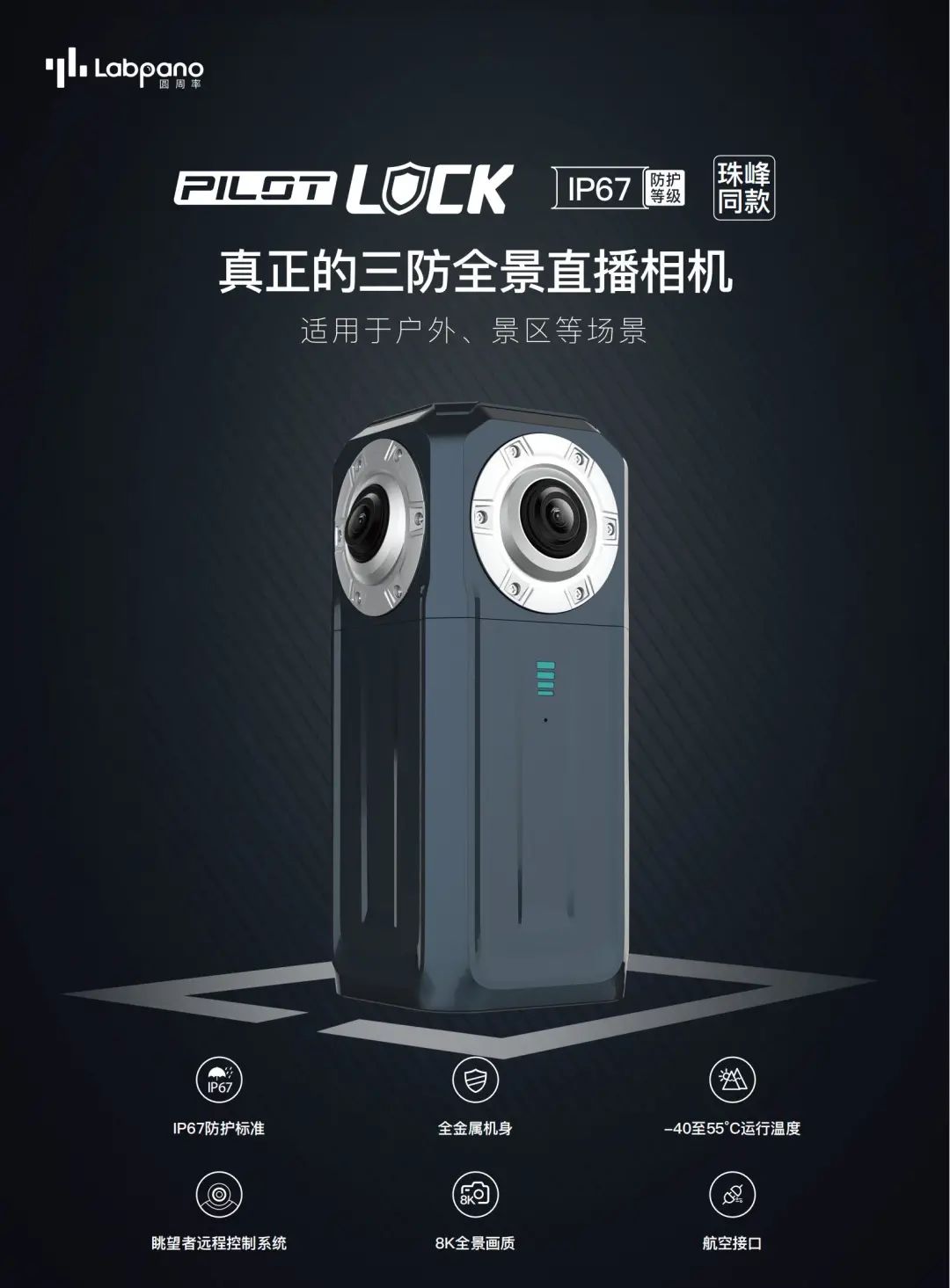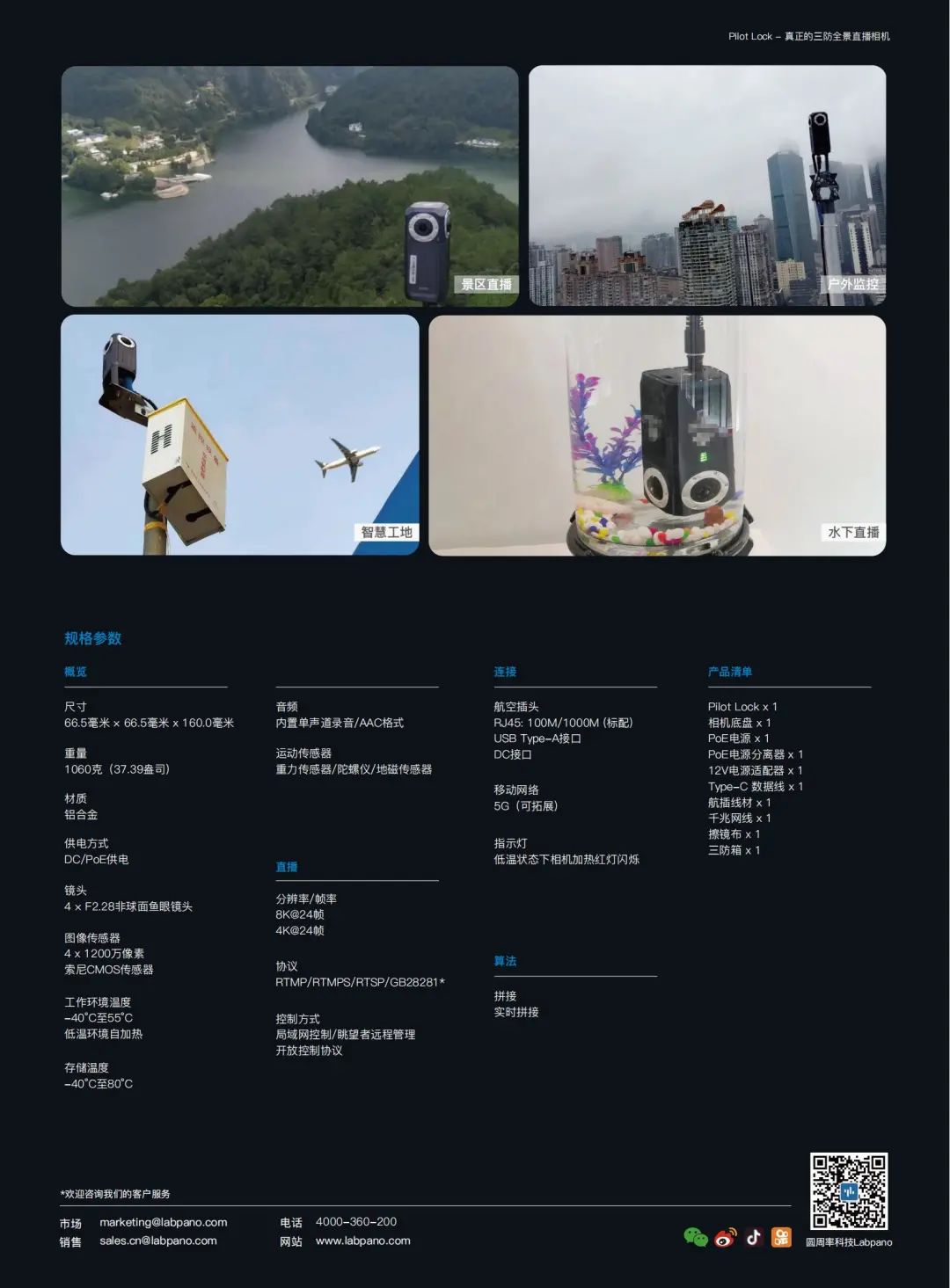 Pilot One EE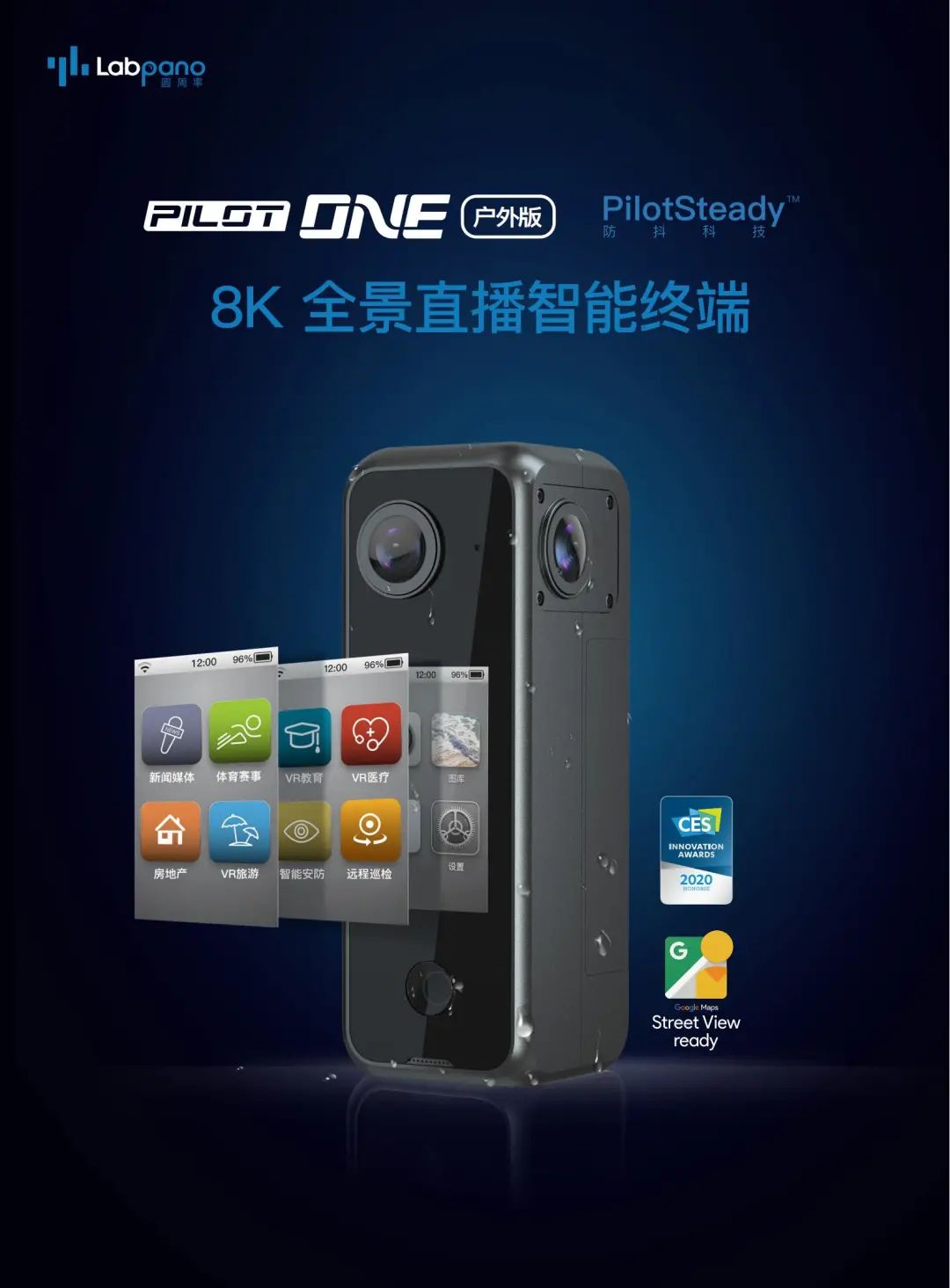 Pilot Insight